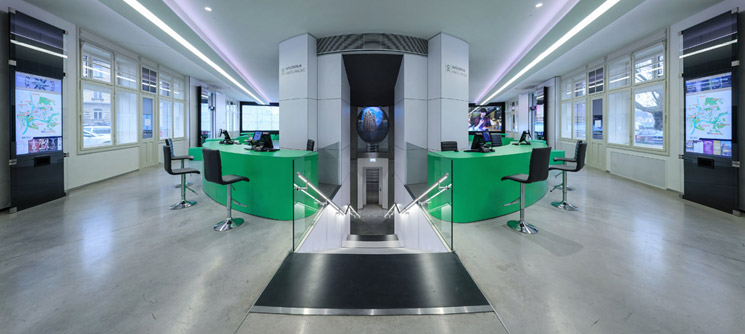 You don't have to discover Hradec Králové on your own. You can also use expert guides - personal tour guides or printed guides.
Based on your language and content preferences, we will recommend one of the external tour guides we work with.
We can also organize guided tours of two of Hradec Králové's landmarks - the White Tower and the St. Nicholas church.
For schools and other children groups, our staff organizes fairy tale walks and costume tours.
Do not hesitate to contact us in advance to organize a tour!
In the historic and modern city centres, you will find 4 walking routes that will take you to the most prominent sights of the main historical eras of the city. Each walking route contains around 10 stops with information panels. The walking routes are:
"Historical town"
"Salon of the republic"
"Stronghold"
"Contemporary architecture".
The main walking routes are supplemented by secondary walks that were created for the European Heritage Days (walks around Hradec's towers, parks, etc.). The secondary walks do not feature stops with information panels. You therefore need to use a printed or online brochure.